The Lighthouse Lodge B&B on Lake Shafer
Escape to a place... Imagine a place where you can awake to beautiful vistas outside your window. A place where you can step out onto your private balcony and experience a lake view like no other. For people traveling to or in Monticello, Indiana, The Lighthouse Lodge can serve as your perfect escape. We are conveniently located 90 minutes from Chicago and Indianapolis.

Stay at Our B&B in Monticello
We offer bed and breakfast and cottage rentals in Monticello, Indiana, and our location is known for its outstanding views, hospitality, and tranquility. Check out the link below to read an article about the wonders of the Lighthouse Lodge B&B.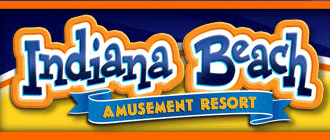 The Lighthouse Lodge is 3 Miles North of Indiana Beach. The Indiana Beach boardwalk, similar to Coney Island, features live entertainment, fast food booths, and several amusement rides and attractions. Numerous token and ticket carnival games such as skeeball, ring toss and balloon, and dart throws are found throughout the park.
Welcome to the Lighthouse Lodge
After a delicious breakfast in our recreation room (special dietary needs available - gluten-free, vegan, low-sugar, or carb), spend the morning lounging in our sunroom, or on our large sundeck and park-like lawn, then enjoy the afternoon swimming at our sandy beach, or boating on our 10 mile recreational Lake Shafer. You can follow that by watching the sunset over Lake Shafer and participating in friendly good-natured banter around our two fire pits near the waterfall and stream, or in our recreation room with card tables, bumper pool tables, and dartboard.

The Lighthouse Lodge has seven deluxe suites with tile floors, large private bathrooms, kitchenette, cozy fireplace, and therapeutic foam topping on your bed. With our 3- two-bedroom cottages, we can accommodate up to 50 guests. The Lighthouse Lodge B&B is perfect for a quick getaway or an extended vacation stay, as we are open year round. The Lighthouse Lodge accommodates weddings, reunions, personal and company parties, business meetings, retreats, golf outings, fishing tournaments, etc. and we have on site catering for all your culinary desires. All of this is just 90 minutes South of Chicago, or North of Indianapolis, located 3-miles from Indiana Beach Amusement Park.

The Lighthouse Lodge B&B on Lake Shafer, Monticello's newest and most luxurious bed and breakfast invites you to enjoy all that North Central Indiana's picturesque Lake Shafer has to offer.

If you need immediate assistance or do not receive a reply within 48 hours (might be web problem) call us at 574-583-9142.
Book Now
---
Come Find Us
4866 N. Boxman Place, Monticello, IN, 47960
---
Subscribe
Subscribe to our newsletter and be the first to learn about our seasonal promotions and special deals.
By clicking "Sign Up" I agree to the Terms of Service.
Guest Reviews
We strive to provide an exceptional level of service for every guest.
Read Reviews